Are you looking to submit your novel to a small independent press? Many writers are now taking this path, as I did. For many of us, writers and readers alike, the independent press offer us the freedom of what to write and what to read, a freedom that the big six publishers, with their stranglehold on markets, do not allow.
If you're looking to break that stranglehold then join us in London for a day of CELEBRATION, there will be heaps of useful information, talks, questions, celebrations & prizes – more details and booking HERE – don't delay as numbers are limited
Look forward to seeing you there!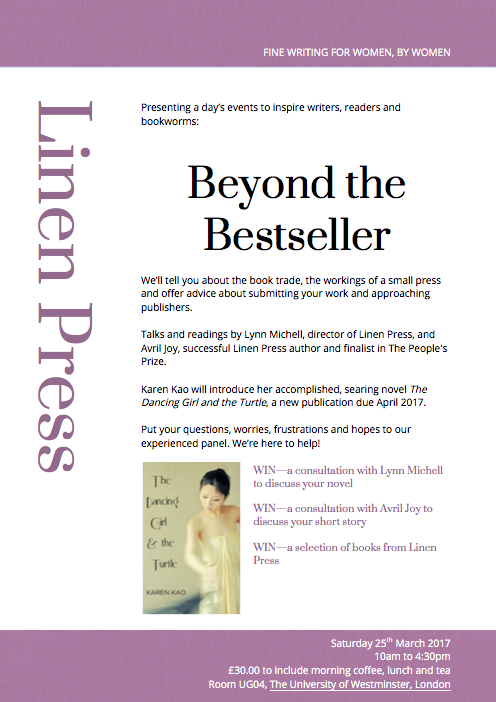 Save