For me Radio 4 is quite simply a writer's gift –  full of voices and ideas which never fail to intrigue or inspire me. Programmes with the stature of Melvyn Bragg's  In Our Time, every episode since 1998 now available on podcast,  gems new to me, such as Soul Music, narrated this week by Sinead O'Connor and featuring the hauntingly beautiful – She Moved Through the Fair. Over at Lifetwicetasted Wendy gives us her not to be missed account of hearing this programme on Listen Again and herself becoming haunted by the song .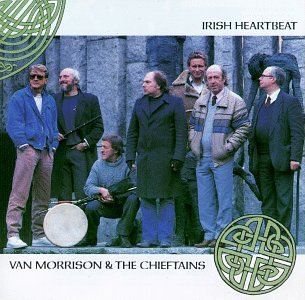 It's a song I have always loved. I first learned it from Irish Heartbeat – an album by Van Morrison and The Chieftans and in my singing days I taught myself to sing it from this version. I sang it once in public at a special birthday party. Until this programme I'd never really  thought about what made it so special – the way it is filled with dreams and longing, with lost love, and the way its ancient mystical  tune is a voice from our past.
Because I heard it first here – this is Van Morrison and the Chieftans – less sweet, less lyrical than other versions but that unmistakable jazz voice …
PS My weekly newsletter comes out tomorrow – what we can learn from writing in a different genre and some interesting competitions in a good cause – sign up for FREE on the right..