We Are Called to Rise is one of those books that demand to be read all in one go. Once I started there was no stopping. I barely came up for air. It was compelling and engaging from the very first page – I guess it helped that Avis, a woman of a certain age, rooting in her sexy underwear draw, comes up with a gun.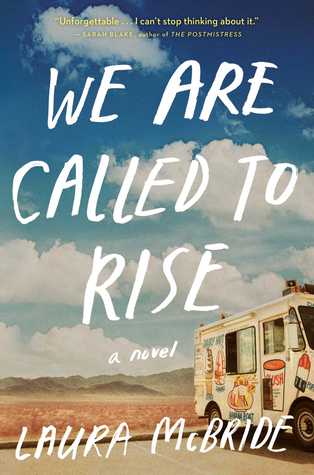 But this novel is about much more than Avis, her underwear or guns. It is about three lives, three families colliding, bound together by a mistake made in a just a split second. It is about the fate of a clever, sensitive child.
So why did I love We Are Called to Rise, so much? Here are some of the reasons:
It's rooted in place, in Las Vegas, the author's home town, the town it would be impossible for me to know from any tourist guide or holiday visit. Mc Bride shows us what this desert place is really like for the people who grow up there, who live there. We feel the heat and the dust.