Francophile that I am, I'm delighted to welcome author of Paris Mon Amour and host of, On The Literary Sofa, Isabel Costello to the blog.
Here's Isabel  talking about her lifelong love affair with with France, followed by my review of her debut novel Paris Mon Amour ~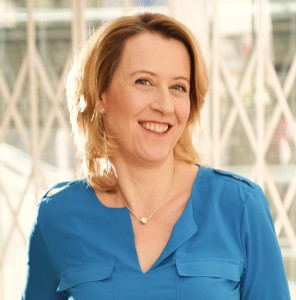 Since the publication of my debut novel Paris Mon Amour, I am often asked about my love of France and the French language.  It's a long story that began years before I was born, and it has many chapters.
In 1950, my mother was a 16-year-old schoolgirl, the eldest of six (later seven) children from a working class family. To encourage her gift for languages, the nuns at her convent school used their connections to arrange for her to stay with a family in France who had a daughter of the same age. That girl became my mum's friend for life, and in due course, my godmother – I am named after her.  Isabelle's two daughters are my oldest friends and the bond between our families – now spanning three generations – set the course of my mother's future and mine.
In many ways, I am something of a hybrid.  My upbringing held no social or financial advantages but it provided me with something far more precious: education and opportunities which extended my horizons.  My mum became a French teacher after studying at Bristol and the Sorbonne and as my dad was a self-employed lorry driver we were able to take off to France every summer. Continue reading →